At the end of 2007, the Journal of Management History published a special issue on the topic of excellence, titled Our Dreams of Excellence. In this issue, Guest Editor Dahlgaard-Park stated that research into excellence had taken a high flight in recent years despite the fact that there was no unanimity yet about a definition of or the factors that lead to sustained excellence. Agreement on the notion of excellence is all the more important as economic times have changed considerably since the special issue was published. However, according to Mintzberg the activities that managers perform have basically not changed over time. If this is true, it could be hypothesized that the factors that
create excellence also change little over time. The purpose of this research is to examine these factors and compare them through time to establish whether they are "evergreens of excellence". These evergreens are defined as characteristics that are always important for creating and maintaining an excellent organization, and that managers always have to take into account when devising actions to lead their organization to excellence and superior results.
Design/methodology/approach – Research studies into excellence, conducted before and after 1995, were compared to evaluate whether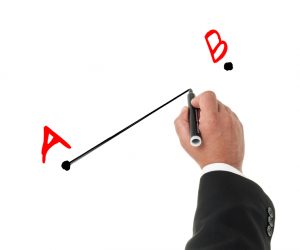 factors of excellence stayed the same over time. Findings – The research results show that nearly 90 percent of the factors that create excellence found in studies done in and before 1995 are also found in studies done after 1995. Although the attention given to certain characteristics of factors may shift from time to time, on the whole the factors found do seem to qualify as "evergreens of excellence", factors that are always important for creating and maintaining a high performance organization.
Research limitations/implications – The research results should not be seen as offering a recipe that, if followed, will produce a successful organization. Rather they provide design exemplars for practitioners which have to be translated to a particular situation in place and time.
Originality/value – Contradictory findings in the literature raise questions about the validity of the outcomes of the excellence studies which have become increasingly popular these past decades. The results of this study for the first time provide factors of excellence which stay valid over time.
Keywords Organizational development, Excellence, High performance organizations, Evergreens, Sustainability, Performance management
Paper type Research paper