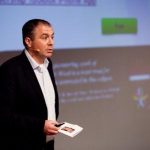 Marco Schreurs (born 1971) is a co-founder of Direction Europe (est. 1999) and the HPO Center (est. 2007). From Direction, Marco has been involved in setting up the HPO Center since 2004.
Prior to working for the HPO Center and Direction, Marco was involved in the introduction of voice recognition software in the Netherlands. Before that he worked in various management functions within the education and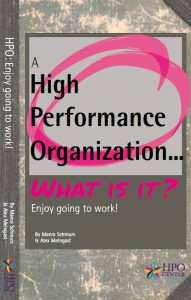 congress branch in the Netherlands and South Africa.
At the HPO Center Marco is responsible, among other things, for marketing and the online HPO Scan and Reporting. Marco wrote the Dutch management book bestseller Animal Firm and A High Performance Organization…What is it? Both books became bestsellers in The Netherlands. Marco is married and has 2 children.
Download the eBook 'An HPO… what is it?' for free!
For more information about the HPO Framework, HPO Diagnosis, our lecturers, HPO Experts, workshops and Master Classes, please contact us (schreurs@hpocenter.com or T. +31 (0) 35 – 603 70 07).