Validated HPO analysis software for measuring your performance, including a user-friendly report.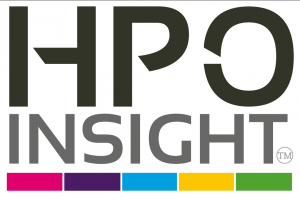 The HPO Insight™ improvement tool is based on large-scale scientific and practical research into the success factors of High Performance Organizations. Instantly gain insight into the qualities of your internal organization and the Key Improvement Areas in a valuable report with practical tips, ideas, and inspiration.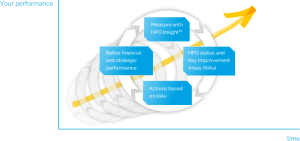 With HPO Insight™ improvement tool, anyone can quickly and easily measure and improve performance in an informed way, and compare it with the peers' performance. HPO Insight™ allows you to focus on the qualities, Key Improvement Areas, and action points of your team, department and/or organization. HPO Insight™ is based on years of scientific and practical research so you have the highest certainty that your efforts will actually be successful.
The HPO Insight™ software is used, among other things, to establish the strategic plan, fine tune the organization's improvement plan, draw up a leadership program, draft KPIs, renew the Employee Satisfaction Survey (ESS), and get a clear picture of quality of management and employees.
Visit our HPO Insight™ website for more information!
---